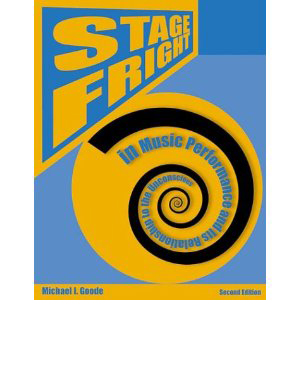 Stage Fright in Music Performance and Its Relationship to the Unconscious [Paperback]
Michael I. Goode (Author)
HERSETH QUOTE: "This is a very comprehensive and thorough study of 'stage fright,' which is a problem for many public performers. I am sure it will be very helpful to anyone who has experienced such feelings. Congratulations Michael."
Adolph "Bud" Herseth
Principal Trumpet Emeritus
Chicago Symphony Orchestra
CATHY SILVERS: "If it wasn't for Mike Goode, my speech would never have gone as well as it did. This guy knows his stuff.."
Cathy Silvers
"Jenny Piccolo" from Happy Days